Bitcoin set a new record by crossing the $ 20,000 mark yesterday, and according to statistics, this record-breaking will most likely continue. It goes without saying that the price of Bitcoin at the time of writing is $ 23,000. As the uptrend continues, inexperienced traders who are emotionally buying and selling (Weak Hands) and those looking for volatility (Scalpers) will be left out.
The story of Bitcoin $ 20,000
It is better to look beyond the price of Ramzarz exchange offices at any particular moment. Whenever you look at the price, the number of that moment is a picture of an inevitable process. Whether the price of Bitcoin is $ 17,000 or $ 19,000, it will not change what happens.
The world's most valuable cryptocurrency in terms of market value of the psychological barrier left behind $ 20,000 and is moving towards higher prices. Most weekly price declines did not affect the long-term price of bitcoin in 2020, and now, after breaking the record, they must be forgotten.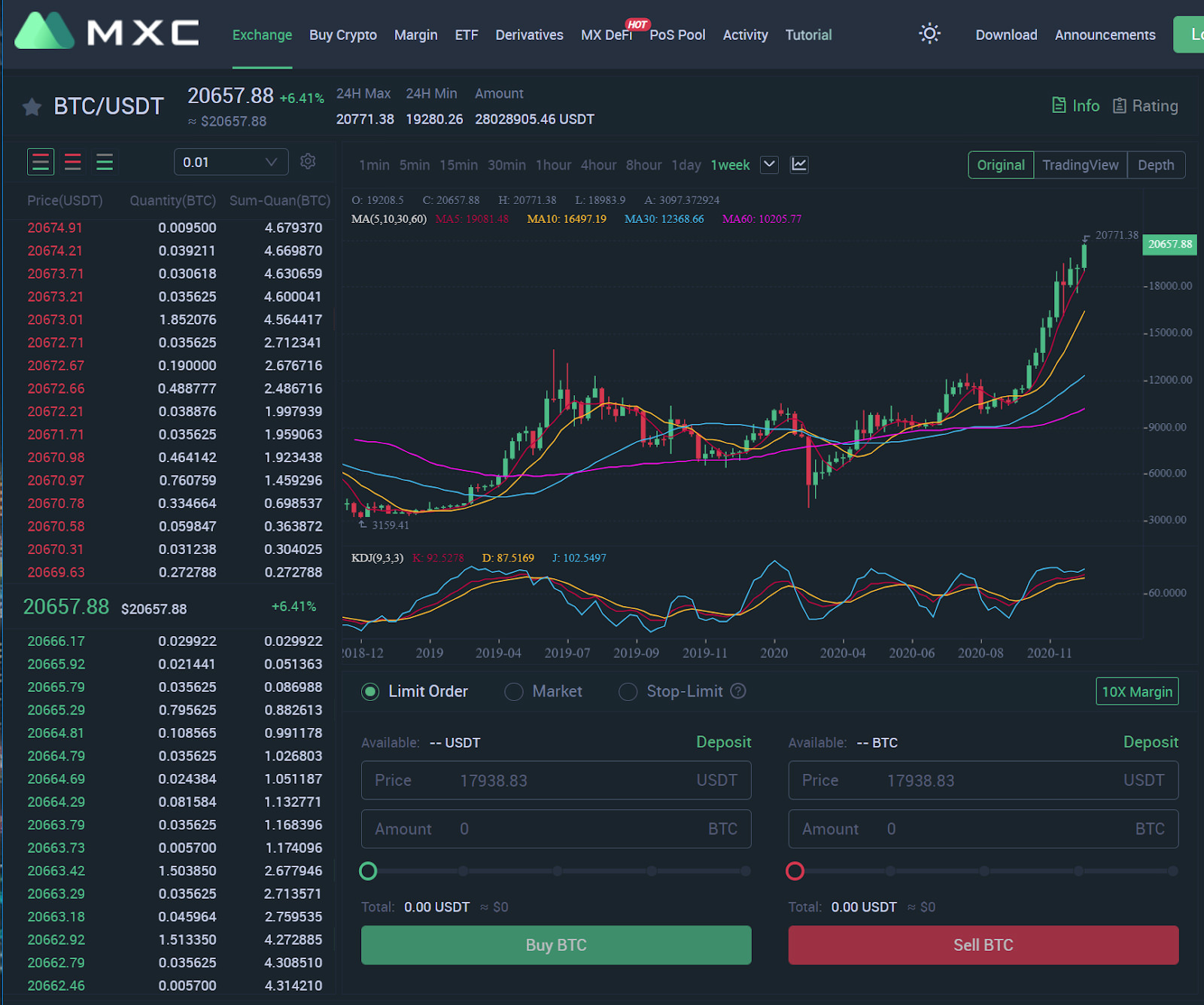 When we look at the main statistics, there is no strong argument against keeping the price of Bitcoin in the channel above $ 20,000.
1. Exchange reserves are dwindling
One of the most important criteria for analyzing the situation is to follow the bitcoin storage of large exchange wallets. The chart below shows that the stock of these wallets has been declining since March 2020, and the trend is not slowing down despite the increase in bitcoin prices.

The amount of bitcoin available in large exchange wallets (Source: CryptoQuant) (click on image to view full size)
For some time now, there have been less than 3 million bitcoins in exchange offices. This is an important statistic considering that the price of Bitcoin has remained above $ 18,000 in recent months. Although this amount is still more than 10% of the total bitcoin in circulation, in general, it is not very high. If 90% of something is not available for trading, its price will always increase. In the case of Bitcoin in particular, the stock available for easy and fast trading is rapidly declining. One reason for this decline is the sudden turn of many companies to invest in bitcoin. The table below shows how big companies like Micro Strategy look at bitcoin.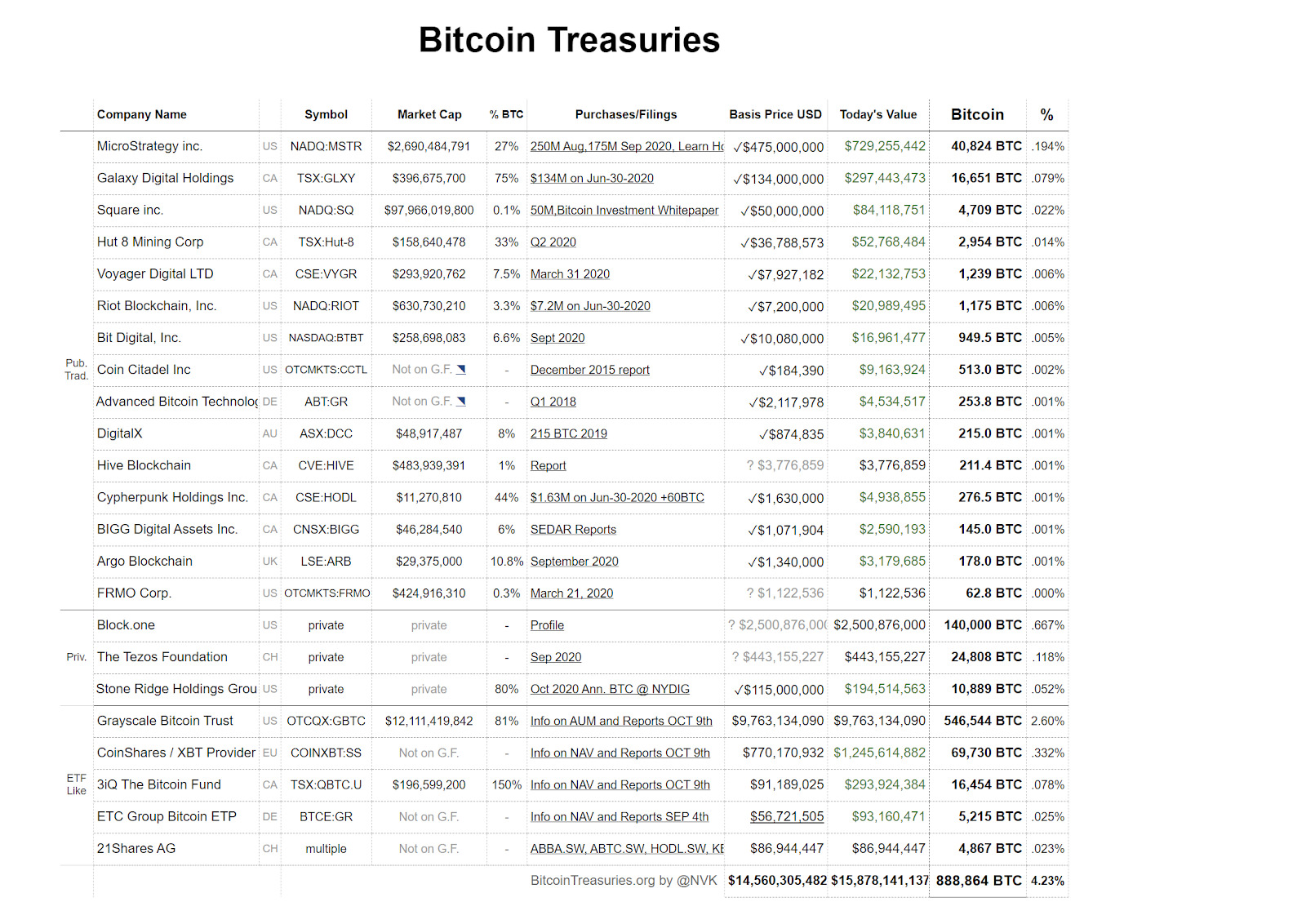 Large companies owning bitcoins or so-called "bitcoin treasuries" (source of Bitcoin Treasuries) (click on image to view full size)
None of these companies appear to have invested in Bitcoin in the short term. The big purchases of all these companies have reduced the BTC reserves of the exchanges, and as a result, the cryptocurrency has become scarce and its price has exceeded $ 20,000.
۲. Fewer people keep their bitcoins with exchanges
Another interesting measure is the netflow rate. The difference between bitcoins entering and exiting wallets is called Netflow. In 2020, the outflow rate of exchange offices was higher than the entry rate. This statistic is also important considering the sharp rise in the price of bitcoin since March 2020. The transfer of bitcoin from an exchange wallet to a personal wallet indicates that more people are planning to invest in the long run.

Netflu Bitcoin in the past year (click to view full size)
With the increase in BTC output from exchange offices compared to the input BTC, the scarcity factor (Scarcity) increase. Bitcoin already has a limited supply and supply, and larger portions of this reserve become unavailable for trading every month. Given what has been said, the passage of the $ 20,000 resistance was predictable and only a matter of time.
3. Untouched bitcoins have not changed
One of the bitcoin-related statistics that many newcomers neglect is dormant or intact bitcoins (Dormant Supply) Is. The Glassnode chart below shows that 33.153% of Bitcoin stocks have not been moved to a new address in the last three years. The owners of these BTCs did not touch their bitcoins in 2017 and are still doing so this year.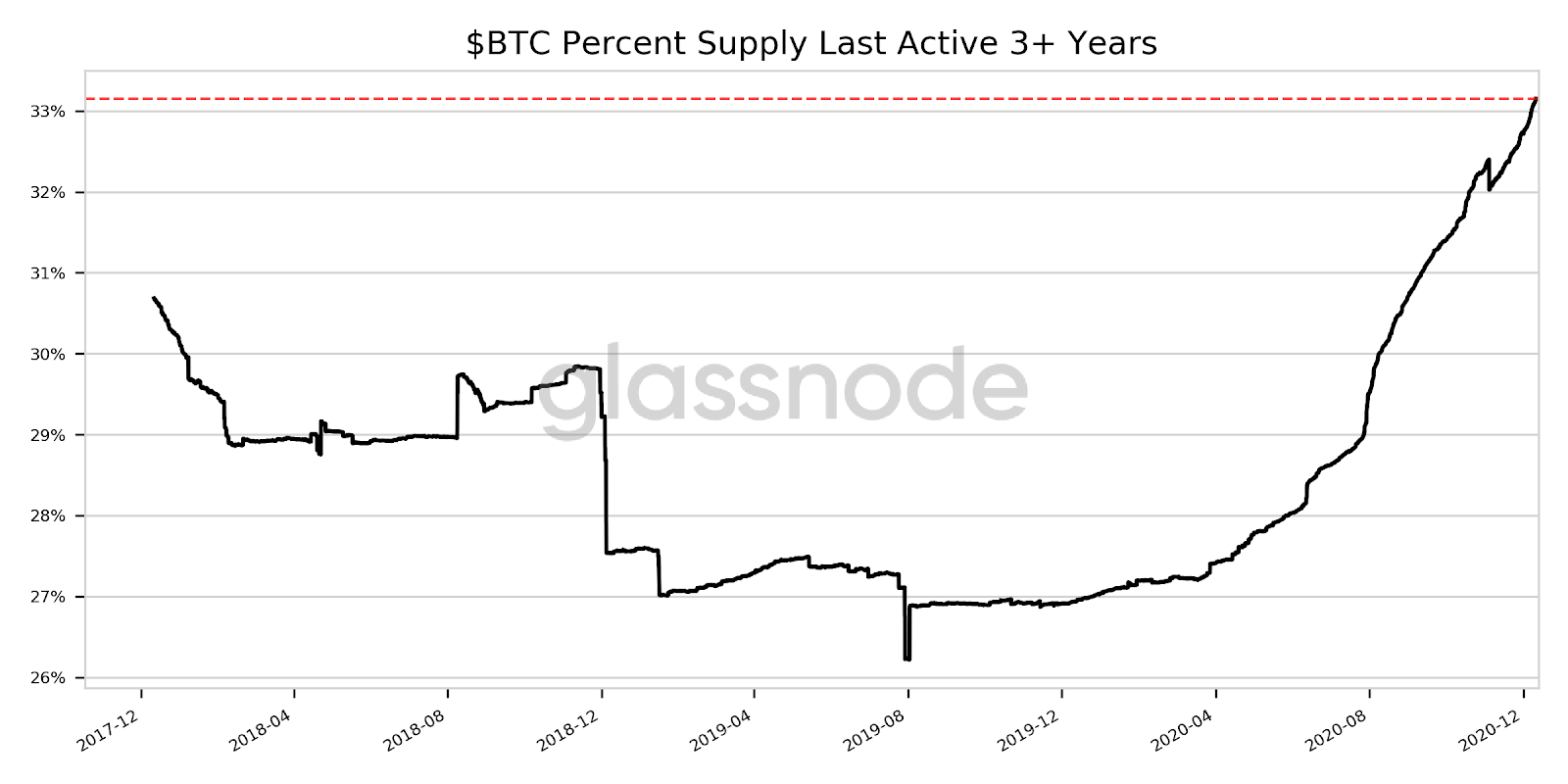 Intangible or so-called dormant bitcoins (Glassnode source)
This statistic shows that bitcoin holders are not interested in selling their cryptocurrencies before they become priced higher than the new rate. This new rate is not known and may be $ 50,000 or a 6-digit amount per BTC. Just like the previous factors, this factor also makes a large part of the bitcoin reserve not available for trading for a long time.
4. New use of bitcoin
New efforts by exchanges and other financial platforms to bridge the gap between bitcoin and decentralized finance (DIFA) have increased the value of bitcoin. For example, Lightning Labs has launched a new police market IOVlabs has introduced the new RSK side-by-side model, and the MXC exchange has unveiled a new shared investment model.
Although these measures are not limited to Bitcoin, Bitcoin, as the largest cryptocurrency, is ultimately supported in the way it deserves. Defy without Bitcoin is not lucky for long-term survival. Also, a lot of bitcoin liquidity is available to those who are not interested in selling it at current prices.