Apple has been developing the Titan project, or Apple Car, for several years, and if you've been following the news, you know that it has repeatedly patented new systems and mechanisms for cars. It was announced yesterday that Apple will launch a physical vehicle in 2021; Of course, it is a bit far from expected that Apple will launch this car next year. This time has been rejected by some sources, such as the revealer of Apple's familiar products, John Praser. It is now said that Apple will launch this car in 2024, equipped with a revolutionary battery, which seems to be a little closer to reality.
Related article:
The first whispers of Apple's car in 2014-2015 in the form of the Titan project were published in the media, and so far there have been many rumors about the release of this car with a possible name "Apple Car" and it is thought that Apple is working to design systems and services for cars Be focused. Of course, details of the development of physical vehicles have also been released, and it is clear that Apple is still developing physical vehicle technologies. For example, Reuters reported yesterday, citing sources close to Apple's supply chain, that the Cupertino-based car would indeed be a physical vehicle, and the source claimed that the focus of Apple's vehicle strategy was to design a new battery that could fundamentally reduce battery costs. Reduce and increase the range of the Apple Car with a single charge.
According to Reuters, the Cupertinos intend to target the mass market by introducing this car. The report notes that Apple's strategy is in stark contrast to companies such as Waymo and Cruise (owned by GM), which have moved to develop car-sharing services using self-driving cars. However, this method will be more similar to Tesla's strategy, which has been very successful with self-driving electric vehicles. It is certainly impossible to know what the regulations for self-driving cars will be like in the next four years; So Apple's standalone kit can gradually enter the market and calmly bypass the restrictive rules.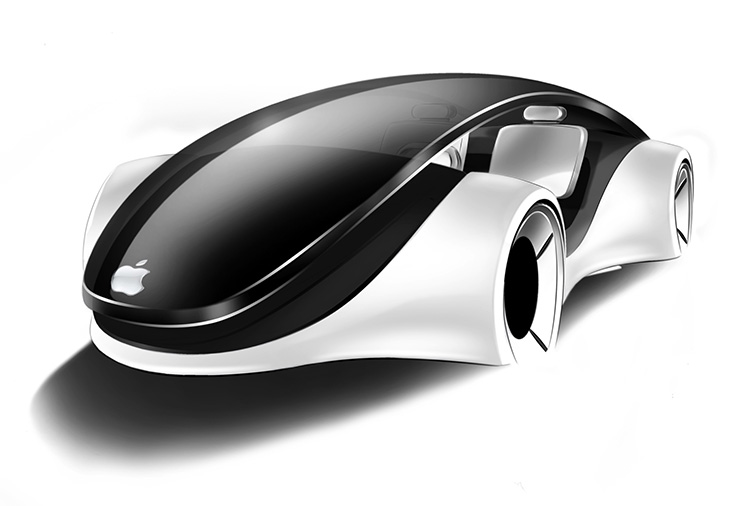 The battery will be based on a "single-cell" design, allowing engineers to assemble single cells into one battery and free up closed, unusable space in the battery. This design means more active materials that can travel longer distances. Apple is also said to be developing a new chemical mixture for use in batteries, called lithium iron phosphate (LFP), which is safer and less likely to heat up. Technology giant Cupertino seems to be coming up with a revolutionary battery formula that one source familiar with battery technology knowledge has called the next level of batteries, likening it to the first-generation iPhone revolution.
It is unknown at this time what he will do after leaving the post. But it is possible to use production partners to build vehicles. In addition, Apple is said to be traditionally sourcing certain components, including LiDAR sensors for use in the Apple Car, from third-party companies, as is the case with the iPhone and other products.
According to reports, the tech giant Cupertino has begun negotiations with Canadian company Magna International for a while; However, due to the uncertainty of Apple's purpose, these negotiations were fruitless. The company is the largest auto parts manufacturer in North America and the largest supplier of parts needed by General Motors, Ford and Chrysler. Magna's main international customers are Volkswagen, Beamo and Toyota.
According to Reuters, it is possible that Apple will limit the scope of vehicle development to self-driving systems and hardware kits that can be integrated with a vehicle, and further points out that the restrictions imposed by the Corona virus epidemic could introduce Apple. Delay the car until 2025 or even later.
Rumors about the Titan project have been circulating periodically over the years. This project has faced a change in direction and a reduction in staff; But it seems that the development of car systems is still going on, and various sources and news agencies are confident that the car will be available in the coming years. Digitimes believes that Apple will launch the car by 2025, and Ming-Chi Koo, a well-known analyst of Apple products, believes that the company will finally unveil the Apple Car between 2023 and 2025.
It was recently revealed that John Giannander, head of Apple's artificial intelligence division, has led the Titan project team, and that Apple's self-driving car will be developed under his supervision. In addition, there are rumors that TSMC and Apple are working together to produce chips for this type of car.