Bazaar Cafe unveiled its new advertising services on Thursday, January 25th. "Advertising in video" is a new service that allows the promotion of the product by developing the video segment in the market. According to Bahram Ehsandoost, Business Development Manager of Bazaar Cafe Video, video streaming services or VODs fall into three categories:
SVOD: A service whose full content can be accessed by paying a subscription fee
TVOD: A service that can be accessed by paying for a specific content
AVOD is a service that allows you to access all content while watching ads
VODs have become very popular in recent years due to their wide range of topics and easy access at any time. The spread of Corona has also intensified the use of these services. Ehsan Doost points out that the video service of Cafe Bazaar also attracted many users during the quarantine and closures due to the corona outbreak; As far as its audience grew 50%; Of course, Bazaar Cafe intends to add educational content to the video content of its service.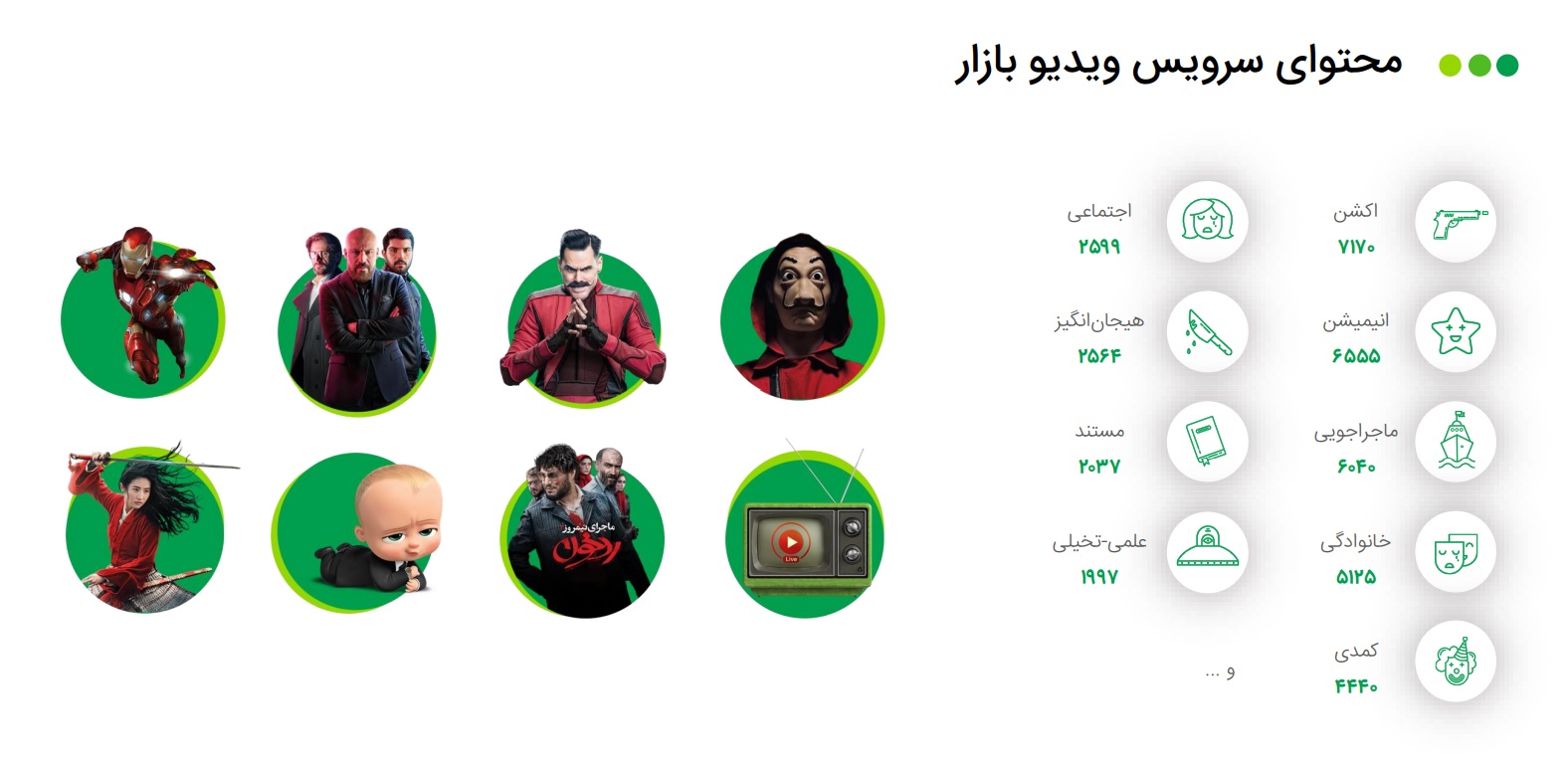 According to Bazaar Cafe, 49% of men and 51% of women are users of Bazaar video service. The maximum age range of the audience is 10 to 26 years old. These issues made Bazaar Cafe, with millions of users, think of offering AVOD service to attract general users.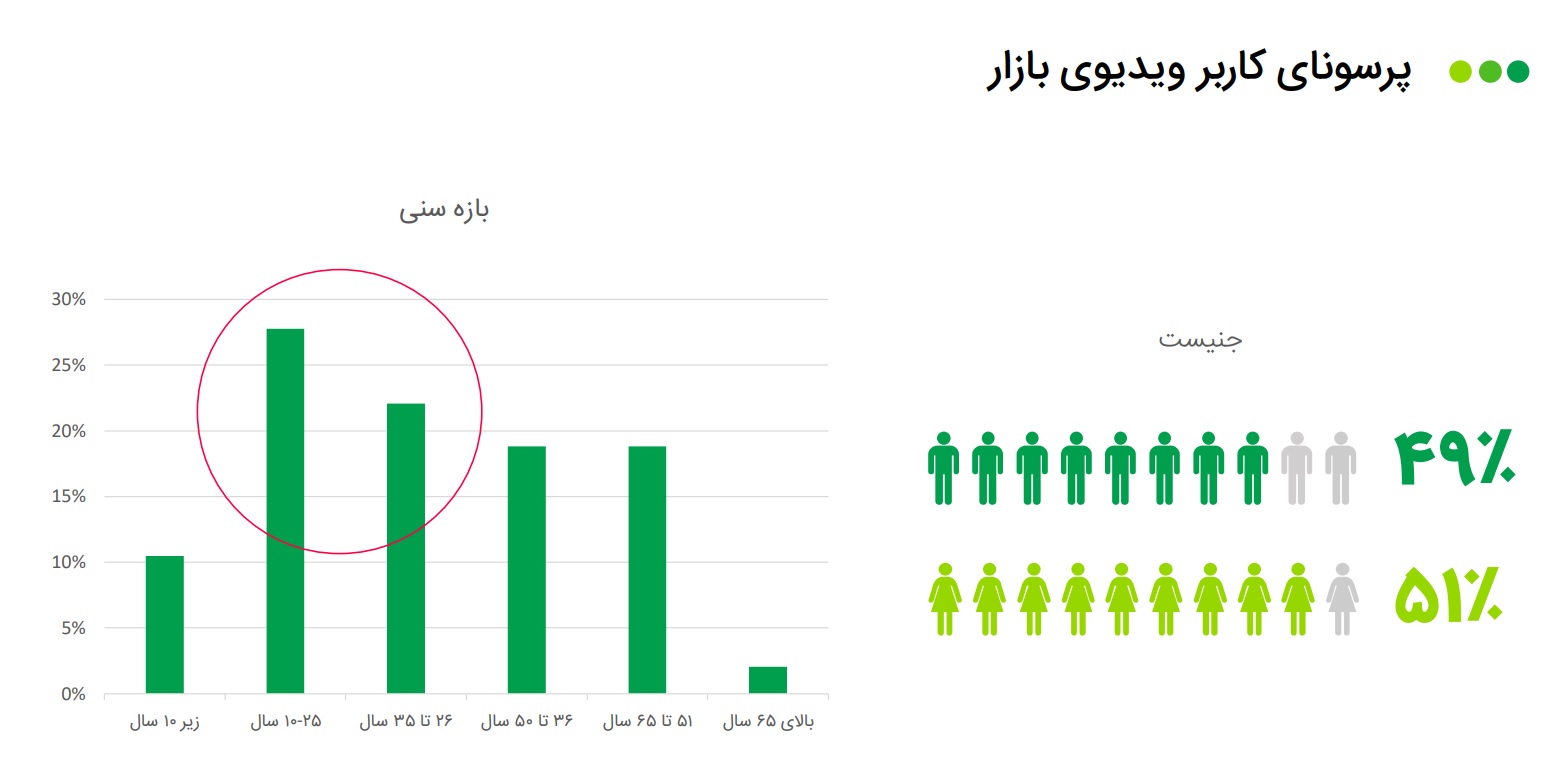 Why digital video advertising?
According to Bahram Ehsandoost, the feeling and effect that light, sound, music and image have on the audience at the same time, causes the video ads to have a higher click-through rate than other ads and to establish a stronger connection with the viewer. Video Café Bazaar Business Development Manager with reference to statistics Limelight "In 2016, a mobile user spent 4.2 hours a week watching video," he said. "This amount reached 6.8 hours in 2019."
Eighty-six percent of Iran's video ads were shown on mobile phones in 1998
Ehsan Doost says that now content is being watched on TV as much as TV, and in the near future, content distribution standards will be affected. Another interesting statistic is related to video ads in Iran. According to Ehsan Doost, in 1997, 70% of video ads were displayed on mobile phones and the share of desktops was only 30%. Last year, the figures rose to 86 percent on mobile and 14 percent on desktop ads.
Click rate on all types of in-app ads in Iran
According to market statistics, Ehsan Doost said: "The click-through rate on mobile banners in Iran is 0.13%, bonus videos 0.2%, full-page banners 2.1% and advertisement ads 2.9%; "While clicking on full-screen video ads is 6.6 percent."
Referring to the growing share of digital advertising in the world, the Business Development Director of Bazaar Cafe Video added that the share of digital advertising in the total cost of advertising in the world has exceeded 50%; According to him, digital advertising accounted for $ 355 billion in 2020, compared to $ 163 billion for non-digital advertising; In 2017, digital advertising accounted for $ 203 billion, compared to $ 313 billion for non-digital advertising.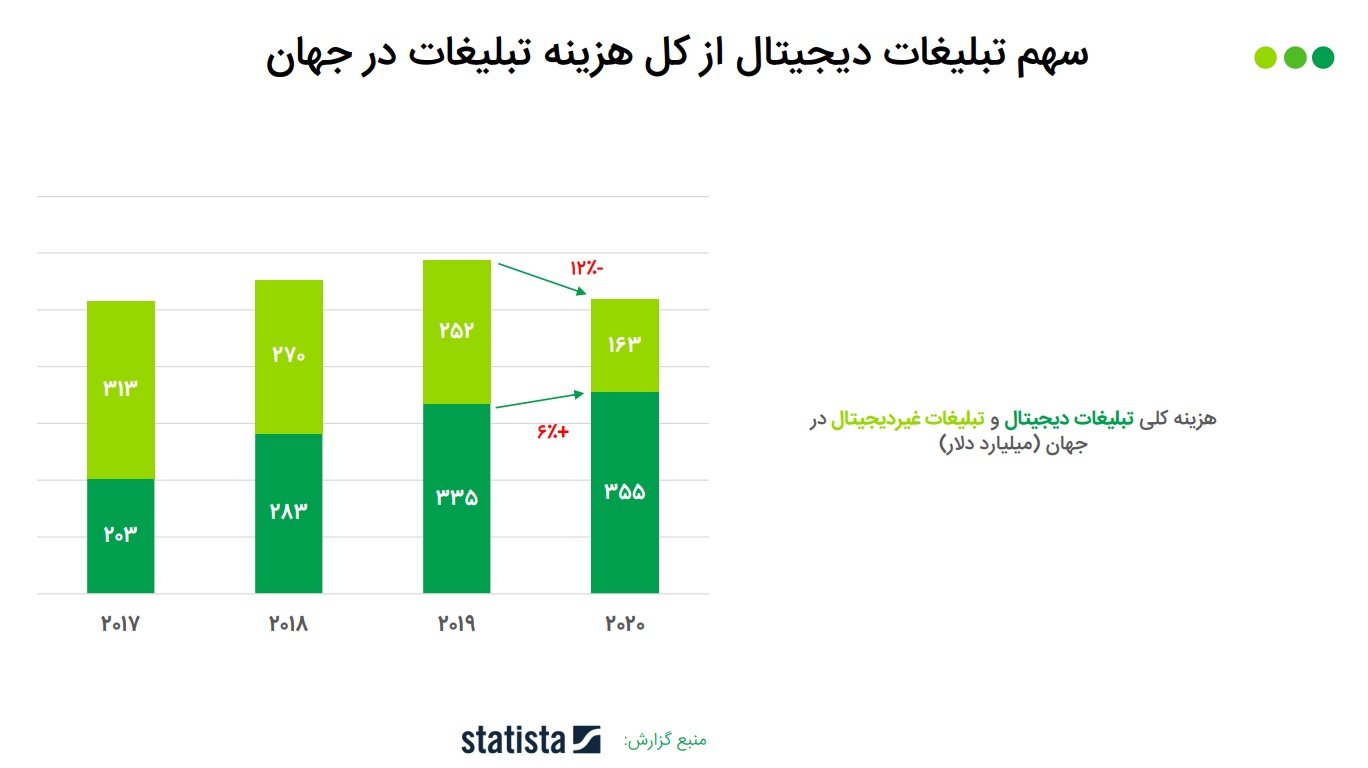 If we consider the share of digital media in 2019 in the cost of digital advertising, 36% was through search engines, 32% was banner advertising, 8% was social media and 17% was the cost of online video; Of course, this number is constantly growing.
Features of video advertising in the market
According to Nasser Ahl-Ayrif, director of video advertising for Cafe Bazaar, video ads for Bazaar are displayed on desktops and smartphones; But due to the 44 million audience of the market application, mobile is a priority.
Ahl-e-Irif announced the features of video advertising in Bazaar Cafe as follows:
View Guarantee: Due to the existence of two different modes in videos without Skip capability or with Skip capability after 10 seconds
One step ahead: Because the process of installing the app in the background starts at the same time as the user clicks on the ad, there is no drop in the ad compared to other methods of installing an application
Increase effectiveness: Using the latest technologies and intelligent data analysis that makes the market possible with the most widely used Iranian apps and a very high volume of data
High-precision targeting: Target advertisers by knowing the gender, age group, geographical location of the user, the content being played and the new user knowing the active user of the app
"According to our statistics, about 70% of adult users agree to see free content in exchange for watching the ad," Ahl-Ayrif explained why promotional videos can be rejected in the market after 10 seconds. "With quality content, we can show ads to the user."
Types of market video ads
Market video ads come in two types, to build brand awareness or get installed. In "Awareness Brand" advertisements, only one clip with the ability to introduce social networks is displayed; In "installation ads", the application is installed in the background without interrupting the video content.
In addition, video ads in the market are displayed in two locations: Pre-roll before video playback and Mid-roll during video playback. The market places these sites at the discretion of the developer in order to increase the effectiveness of the ad and its visibility, so that they can choose an option to display according to their target audience and the use of user data.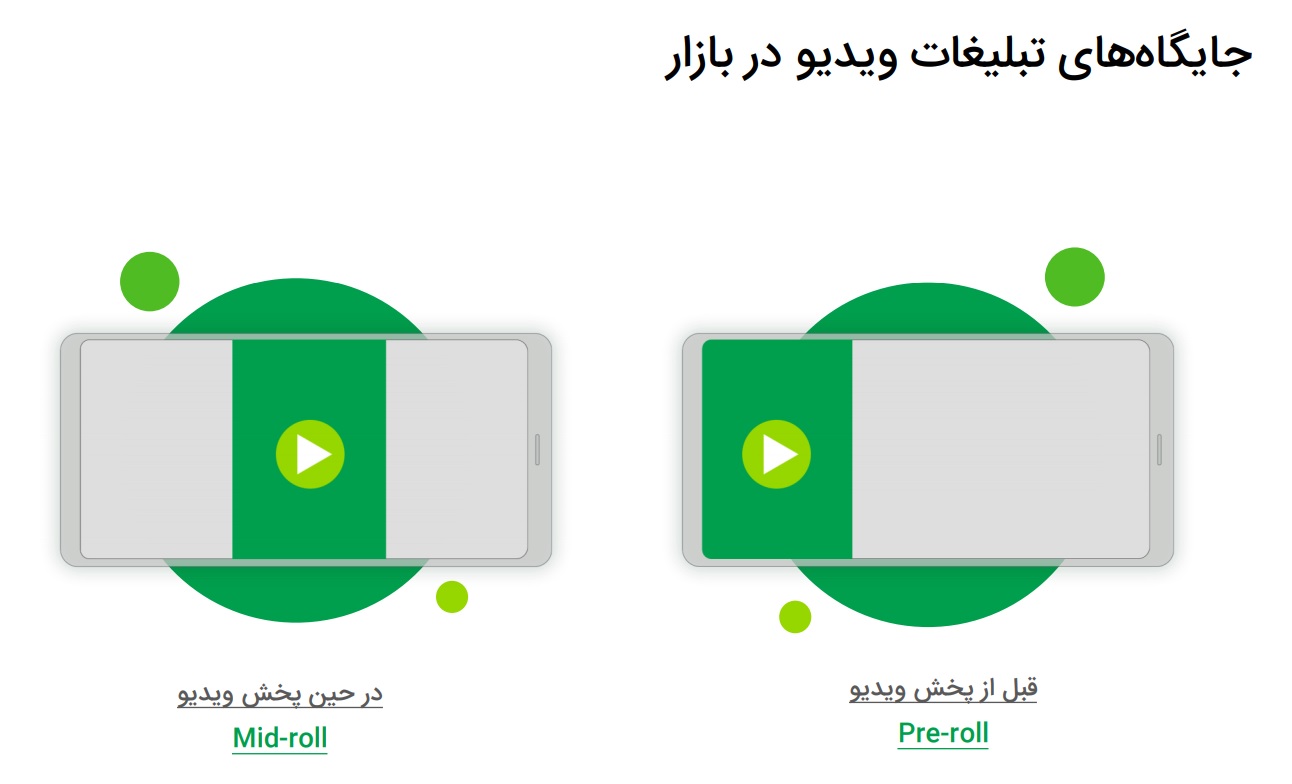 The video advertising product manager of Bazaar Cafe finally mentions that his company has used the help of three agile teams, Metrics and Additions to integrate advertising with crackers; There are two applications, Adjast, and Optometry, which help the market sync.