The printing industry may be considered one of the few industries in which significant progress is observed and innovation is not observed every year.
Epson is a well-known brand in the market of office machines and printing machines, which has long been active in the field of plotter machines, large format printers, and has offered superior products in this field, from small printers to large printers and even home users. They can take advantage of it and enjoy the quality of the output.
Epson has used state-of-the-art technology in F-series plotters, which allows the user to create ideas and visual creations of his mind in large dimensions; The use of powerful printing mechanism and exceptional printing and advanced ink technologies along with Dye-Sublimation system have professional results in creating and recording images on paper and bring a smile of satisfaction.
In this series, Epson has tried to meet the needs of each group of users and has launched a range of devices from industrial and 64-inch devices to suitable cases for small printing houses and 24-inch home offices. The F9400 and F7200 can be considered the two flagship models of this series; With 64-inch printing, these models can print banners full of detailed graphics in various sizes, and among them, 720 spray nozzles for each color are proof of this.
Another model in the series is the F6300, which prints banners up to 44 inches in size and uses 720 nozzles to spray each color separately, and includes a 1,500 ml ink tank; The latest model is the F500‌, which is about the size of a regular printer compared to other models, but can bring your printing process to life up to 24 inches with 800 nozzles. Epson has also used special F-series technologies in this small model. And next to them is a sensor that notifies the user in case of nozzles and dirty print head to clean it.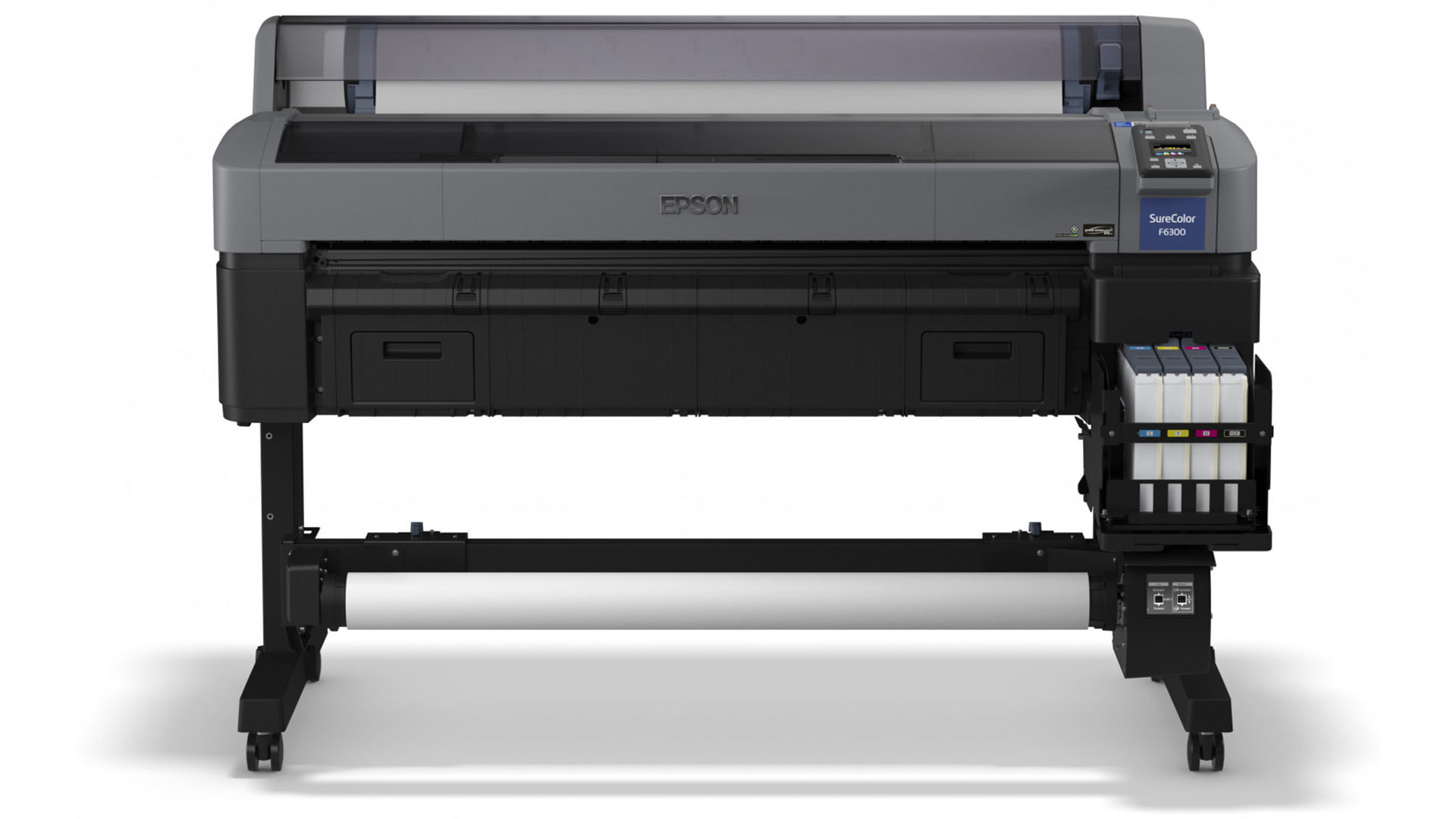 All of the above models come with Epson's proprietary printhead called the PrecisionCore TFP. All of these plotters also work with UltraChrome DS ink, creating a near-realistic glow and display on paper.
Epson Edge Print software is also built into the device so you can start printing as soon as it launches and you do not have any particular hassle to do your work. Epson has also taken into account energy consumption concerns in F-series plotters. Be comfortable.
Epson plotters are offered in different series in the markets, each of which has its own capabilities, among which the F series is offered in the country market by Avazheng company with a valid guarantee of this company, and those who are interested can Avazheng online store Or get Epson plotters through reputable representatives of this company.