Some rumors have been circulating for some time that Google is working on a service to sync smartphones with PCs called the Google Phone Hub. A few months ago, a code was found in one of the apps that referred to Phone Hub, and after that, no specific news about this feature was published.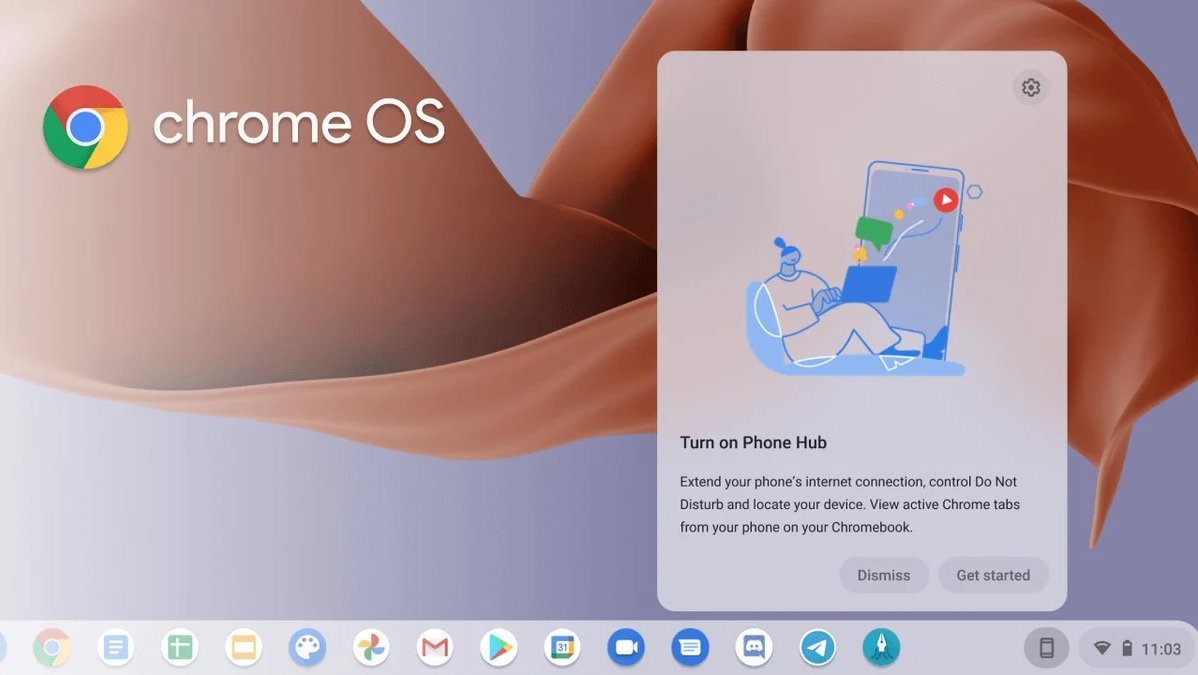 Phone Hub In the simplest possible way, it is supposed to sync Android with Chrome OS so that the user can control his Android phone from a computer. It seems that since a few months ago, improvements have been made to the Phone Hub, among which we can mention changes in the user interface. At this time, none of the Phone Hub features are working properly; But they let us know what to expect from Phone Hub.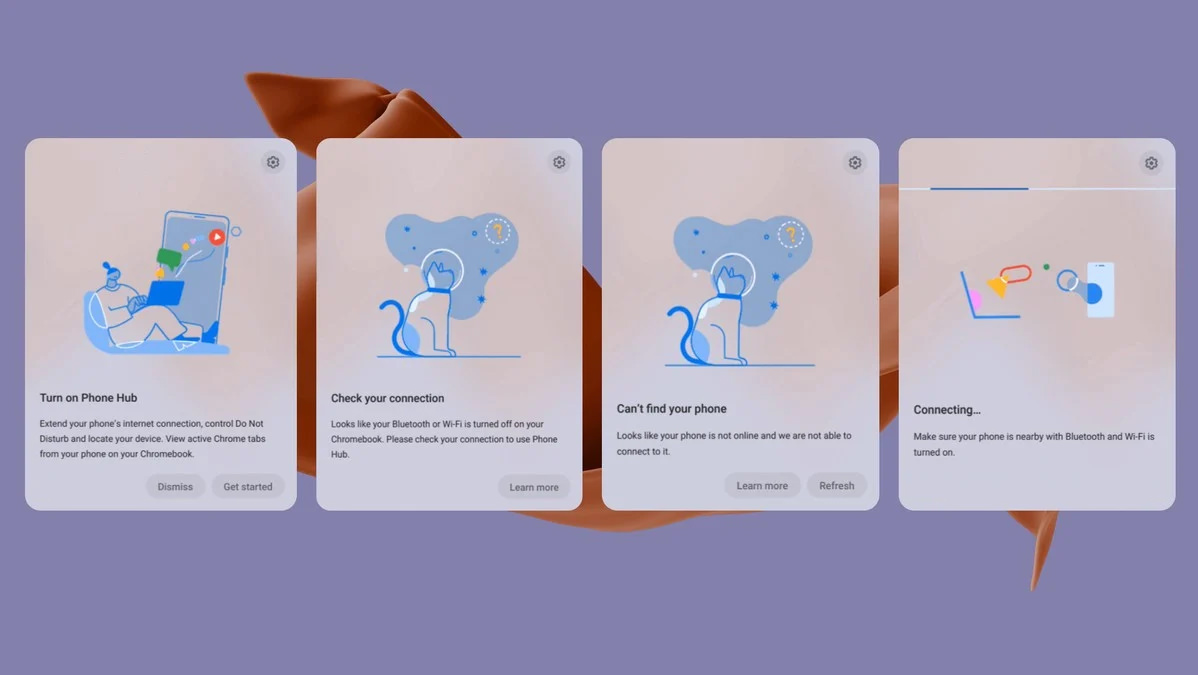 Published screenshots show that Google is likely to choose the right user interface for the Phone Hub, and the user will not have much trouble getting started with the service. According to one rumor, Phone Hub can enable tasks such as activating phone hotspot, controlling Do Not Disturb mode and locating the user's device. This can be seen in one of the screenshots.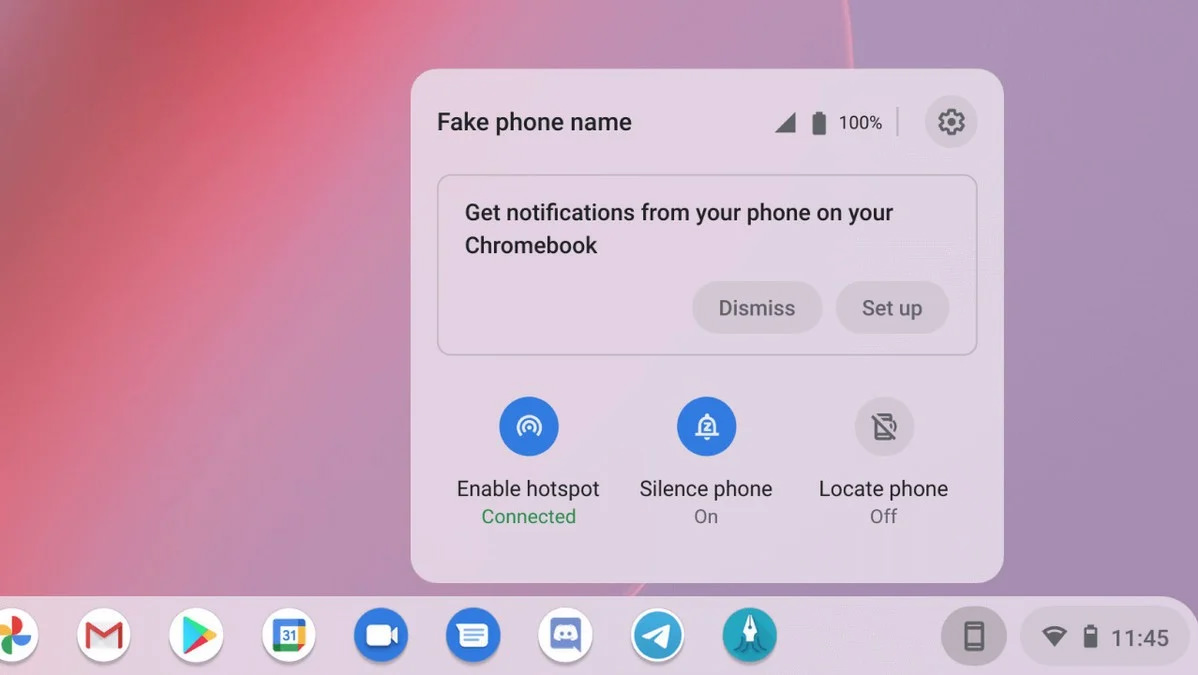 It is also said that with the Phone Hub, the user can see the tabs opened in the mobile version of Google Chrome on the desktop and continue browsing without closing the tabs. The Phone Hub interface looks very simple and has options for each feature. In addition, the Phone Hub has small notification windows. Phone Hub also shows some phone data such as battery percentage and antenna.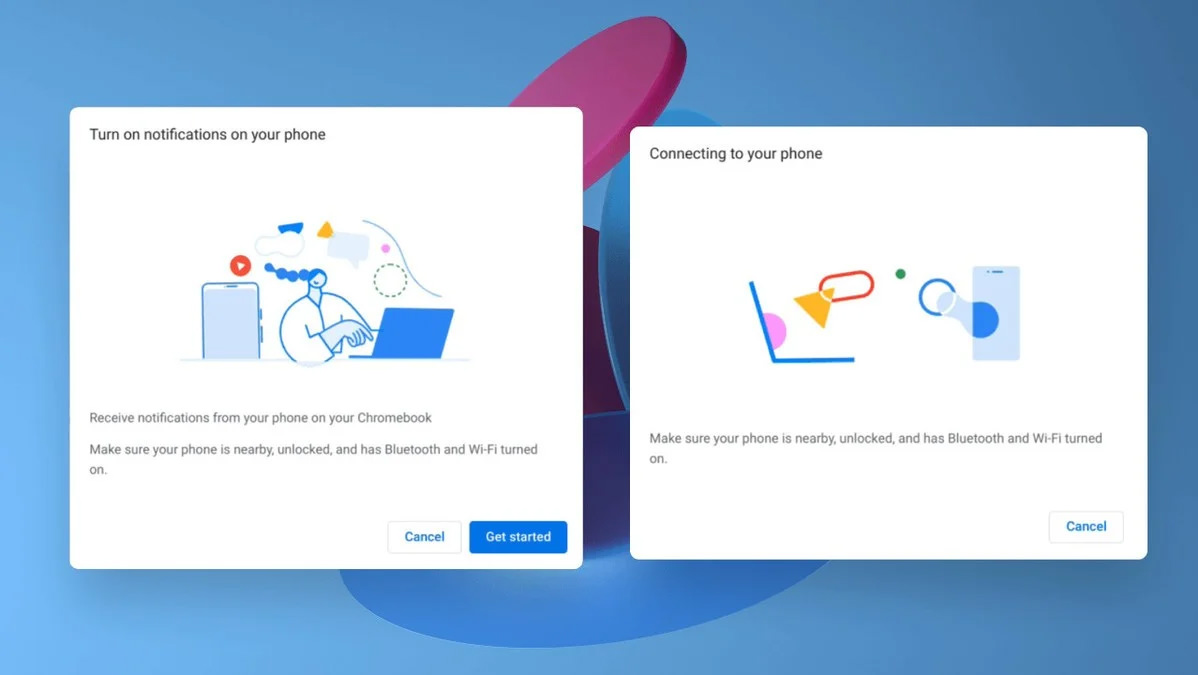 Phone Hub notifications seem to appear at the system level and the user can respond to them when opened; Of course, this function depends on the application used. This indirectly suggests that Phone Hub is likely to sync Android and Chrome OS more deeply; This is a topic that will definitely be exciting for Chrome OS users. Currently, Chrome OS can only send text messages through the Google Messages version, which can be somewhat restrictive.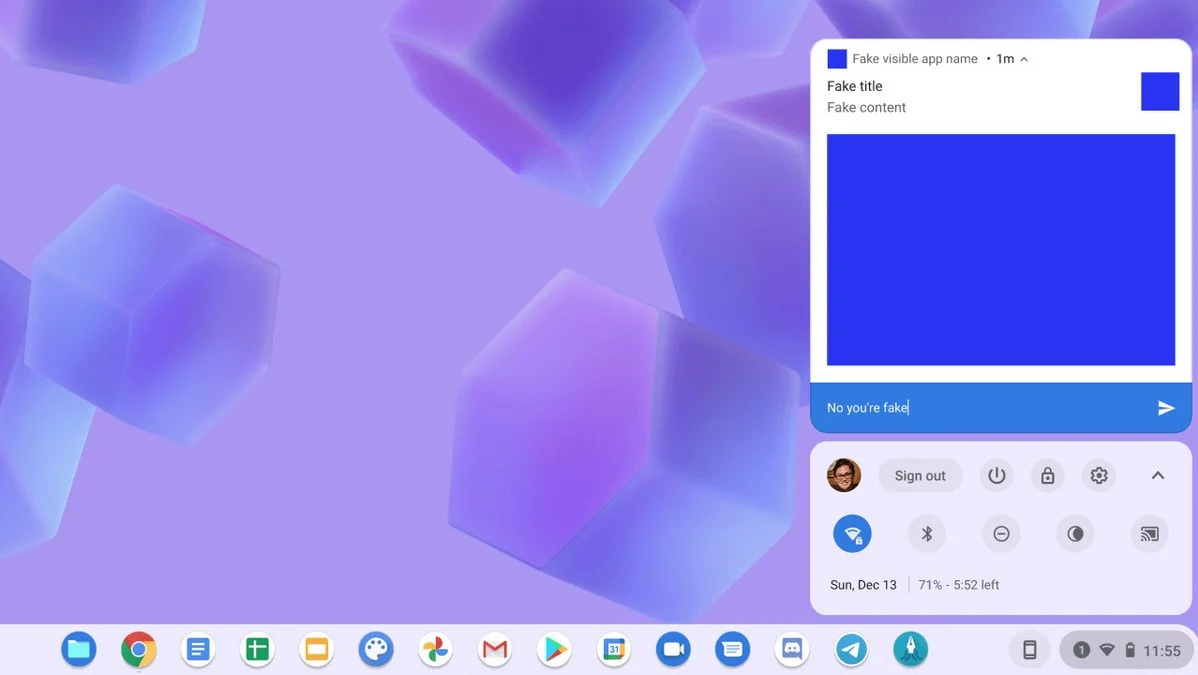 Don't forget Phone Hub is not working right now; however, if what we are currently seeing is close to Google's intended service, we can think of Phone Hub as a very exciting service. Through the Your Phone app, Microsoft has been able to establish a very good connection between Android and Windows 10, to the extent that it is possible to run some Android phone apps on Windows 10 without the need for simulation.
Your Phone helps users sync notifications, text messages, photos, and even contacts to their computer. We hope that Google will be able to design a good service for communication between its operating systems. What do Zomit users think about von Hub?