The Startup Checklist book helps you avoid mistakes and makes you even 1000% smarter and more advanced in business. A checklist is actually a list of points, questions, activities, or attributes that break down each activity into smaller tasks. The purpose of using a checklist is to make sure that no details of the activity are forgotten and performed in a standard and logical manner.
In the book introducing the book "Startup Checklist; 25 Steps to a Scalable, Fast-Growing Startup For those who are tired and frustrated with their business success books, there is at least one chapter that can dramatically change the course of their success and happiness.
In this book, the author explains how to reach and grow your business when it's just a raw idea. It also tries to teach you how to develop a plan and plan and evaluate your product in the market, how and when to hire the right talent, and how to think about pay and reward divisions.
The author of the book takes you through various administrative tasks that can seem tedious; But paying attention to them will prevent big mistakes in the future. In The Startup Checklist, the author tries to figure out how to deal with fundraising and investors and different sources of money for the startup. In addition, it sets out 25 steps for a fast-growing, scalable business. David S. rose He has written this book and, like a caring consultant, will guide you on the path to starting a startup and raising capital and having a successful output.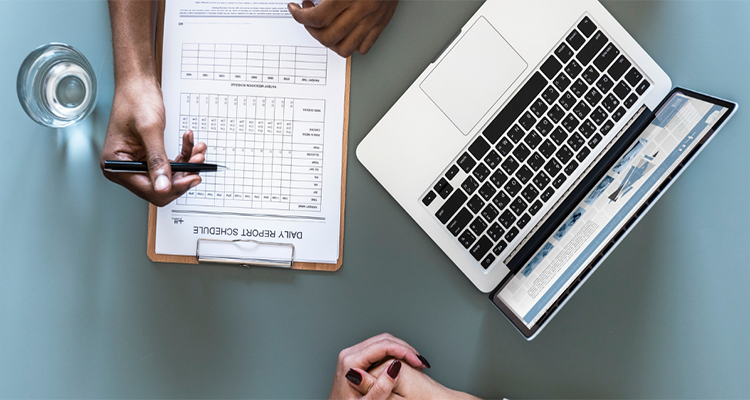 Introducing the book Startup Checklist
Being an entrepreneur is one of the best ways to create a better world. Building the right company, products, mission and excellent structure, frees up human capacity and allows you to make a huge, immediate and far-reaching impact on your community. Many of us may have started businesses during his lifetime. Starting a great company goes far beyond a great idea. There are thousands of things you can do in the course of your business that will inadvertently reduce your success.
This book will help you identify some of the factors that are causing you to progress or fail. David S. Rose has seen everything in the book over the years and in thousands of companies, and has since summarized what is necessary for success to make the most of the rest of her nature.
By reading The Startup Checklist, you will get an overview of how to create a business and learn step by step how to go through each step so that you do not make big mistakes along the way. Most things, like driving and lecturing, exist in our lives that we master with experience and over time; But sometimes we do not have enough time to devote much time to something that every second of it has a golden value for us. All you have to do is have a checklist to do this, and by carefully examining it, you can achieve successful results.
Entrepreneurship enthusiasts have many ideas in mind; But the big question is: Which of these ideas can be the basis of a startup and a new business with sustainable profitability? Most people do not know exactly where to start so as not to get stuck in this tortuous path. The Startup Checklist, one of the New York Times bestsellers, is divided into three main sections:
The first part of the book teaches the audience how to cultivate an idea so that they can turn their idea into a valuable product by knowing the exact steps of the work.
The second part of the book deals with creating a legal personality for each startup and how to do its legal and administrative steps.
The third section focuses more on business finance issues, including strategies for raising capital and equity and successful exit.
Many resources are introduced in this book so that you can use them to turn your raw idea into a successful product and grow your business quickly. Also, David S. In this work, Rose tries to provide an overview and roadmap for people unfamiliar with startups. This does not mean that by reading this book you can gain knowledge of starting a startup; However, with the knowledge gained, you can be more specific about each part you feel needed and read more books to reach a common language with business professors and consultants in order to benefit from their knowledge.
Every business is created to implement an idea. Lack of a clear picture of this idea will undoubtedly lead to much confusion. When you spend most of your business activities refining your idea, there has to be something like a core; Otherwise you will have nothing to correct. In particular, it is first necessary to distinguish the concept of business from the concept of product.
It is not bad to know that we have new and attractive ideas for a widget or application or website; But the important thing is to know what value that product offers to which customer and who is willing to pay to develop your business. At this point, you do not need a complete business plan; But you should be able to explain your work and know why. This is the meaning of your business.
Once you've figured out the concept of your business, you need to take the time to get pre-investment feedback. For example, present your initial idea to experts to see what they think, and what they are actually doing, that they are doing a real evaluation to see if your idea catches the eye of people who know the industry.
Whatever you are told should not necessarily be in support of your idea; But you have to pay full attention to it. Sometimes a creative out-of-market look can lead to a conceptual leap in that industry. If you realize before you start your idea how many times your idea has been tried and failed, it is better to realize after two years that your efforts are in vain and you have pounded water in a mortar.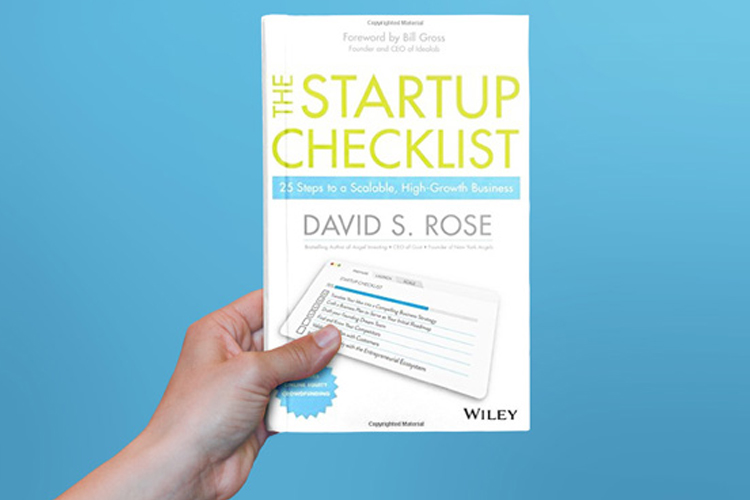 Part of the Startup Checklist book
Entrepreneurs have been running a business without reading textbooks since the first Phoenician merchant bought their first ship more than 5,000 years ago. For those looking for guidance, Amazon will be happy to sell each of its 930,210 books, Starting a Business, many of which, ironically, are very useful; So why the need for another startup book?
Maybe that's why he thinks and is committed to the fact that the book is designed for a very specific type of business start-up and for the entrepreneur to create a scalable, fast-growing business designed for the 21st century. A well-recruited business collects publicly traded stock options and money from foreign investors and grows rapidly, eventually merging with either a larger company or through a public offering. Of course, starting such a business seems to be becoming more and more complicated; Because small mistakes, even at the beginning, can cause problems at any stage along the way.
David S. Rose says:
For more than 45 years, as a serial entrepreneur, I have funded start-up companies and, as an active investor, personally funded and advised more than 100 others. I have been the founder, lecturer, or consultant to many of the leading entrepreneurship education programs in the United States, and as the founder and CEO of Guest, I have learned from experience that the tools used by more than half a million startups worldwide. I have also answered over 4,000 questions from aspiring entrepreneurs on ‌Quora ،, an online Q&A site, and heard about all kinds of problems.

Along the way, I learned from the start that problems can grow quickly with the wrong first step. They range from fundamental issues (starting a business that makes no sense) to annoying issues (dealing with people whose interests are different from yours) to traumatic issues (allocating justice and wrong salaries at first that can never be right) all the way to really costly situations. Takes over.
This book is intended as a one-step checklist for getting started. The author assumes that you have no previous knowledge about business and only have a strong desire to create something serious and big. However, you want to do this in the most effective, efficient and cheapest way possible. The author says his goal is to walk you through the process and provide the background you need to understand why and what you need.
He will explain to you step by step the basic practical tasks for starting a high-growth investment. It also introduces you to the latest online tools that save you time and money. He introduces you to the standard books that should be in every entrepreneur's library and will be watching you from behind the curtain. So you can find out what potential investors are thinking about funding your startup business.
Says Benjamin Franklin"The experience is an expensive school; "But idiots do not learn in any other way." David S. Rose, the author of the book Startup Checklist, also tries to shorten the time you need to spend in this expensive school by having a painful life period by learning from your experiences.
Many of the discussions in this book about company registration, stock options, and checklists are particularly relevant to American companies. The United States has a long history of supporting entrepreneurship and corporate sustainability law, and a strong investor ecosystem that finances scalable funds and companies with significant growth. In fact, American businesses and venture capitalists invest more than $ 50 billion in start-ups every year.
Because the United States has a standard (relatively) early-stage investment structure that American investors are familiar with, and there are local opportunities for early-stage investments (more than 700,000 registered U.S. employers are funded each year), most business investors Americans mostly invest domestically.
Related articles:
For them, the problems of international investment are not worth the problems and ignorance of trading conditions in other countries. For this reason, many international founders interested in approaching the U.S. investor market begin by considering investing in the United States and then conducting business in their home country as a subsidiary of a U.S.-based company. This is as easy for American investors as it is for a domestic company founded by an American citizen.
"Startup checklist; 25 Steps to a Scalable, Fast-Growing Business, like a caring consultant, will guide you on starting a startup and raising capital and making a successful exit. By reading this book, the reader will get an overview of the way of creating a business and will learn step by step how to go through each step so that he does not make big mistakes in this way.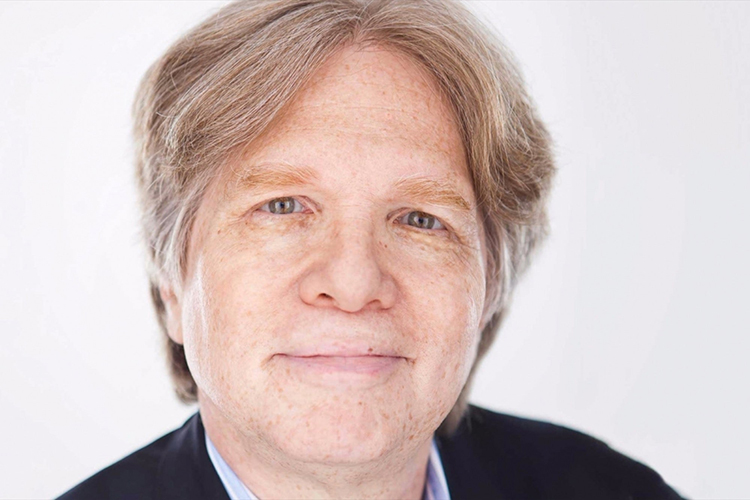 About the author and publisher of the book
This book is the result of the experiences of David S. David S Rose is a serial entrepreneur with experience in investing in more than 100 startups. Forbes Magazine by David S. Rose is referred to as the "Great Angel of New York." In 2016, Willie Publications published the book, entitled The Startup Checklist: 25 Steps to a Scalable, High-Growth Business.
In Iran, too, Novin Publications calls it "Startup Checklist; "25 Steps to a Scalable, Fast-Growing Startup" and translation Pedram Farzin And حسین سرای‌لو It has been marketed in 348 pages. Pedram Farzin studied MBA at the University of Tehran and has been conducting consulting activities and workshops in the field of startups for more than four years. He has held workshops on value proposition and customer development and leadership and startup growth at Sharif, Tehran, Amirkabir and Al-Zahra Universities.