The CEO of Irancell announced the recording of a new record in the fifth generation communication network. Bijan Abbasi Arend wrote on Instagram that the speed record of more than 2.5 Gbps was achieved through the unremitting efforts of colleagues in developing the fifth generation mobile phone network in Iran.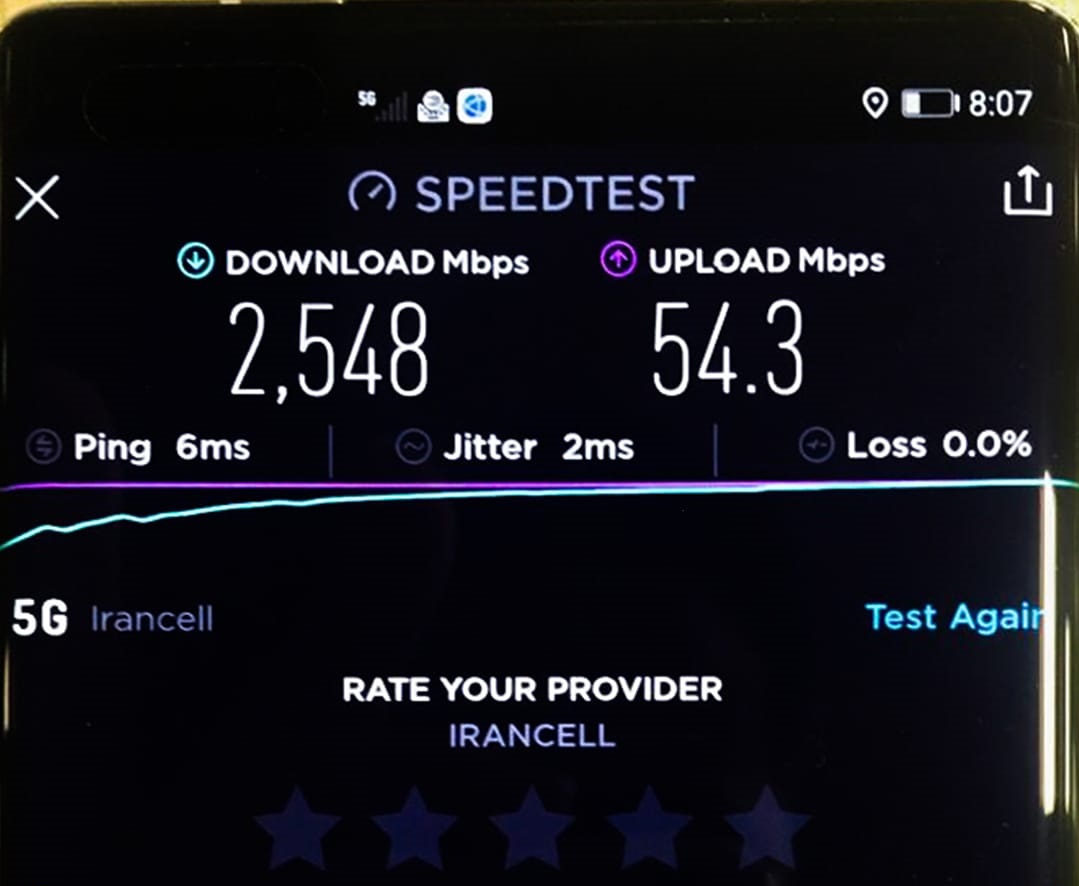 Abbasi Arend further added that in August, a speed of 1.5 Gbps was recorded in the central building of Irancell in the presence of reporters.
Iran's first 5G site was launched on August 1 by Irancell in cooperation with the Ministry of Communications and Information Technology, at the Tehran Communication and Information Technology Research Institute. Iran's second 5G site was opened on the 7th of Mordad in the central building of Irancell.
Iran's third 5G site was launched by Irancell on November 13, at the Faculty of Electrical and Computer Engineering of Tarbiat Modares University, and this time outside the building. This site provided the possibility of using 5G network for all Irancell subscribers, by means of phones available in the Iranian market with the ability to support 5G and students and researchers of Tarbiat Modares University.
New fifth generation mobile phone sites will soon be launched in parts of Tehran and other cities.