If you are looking to experience old console games like Atari, NES, Sega or even PlayStation on PC or mobile, do not miss this Zomji guide.
You may also see videos on the Internet or YouTube of the experience of various streamers or users playing old games; Games that you experienced and remember as a child. But after searching on Google or even your own platforms you will not find them or even if you find them, how to install and run them seems complicated. In this article, we want to teach you how to download and experience them on your mobile device and computer. You should know that you do not need strong systems or mobile phones to experience such games, and you can experience NES‌ games (micro), Sega, PlayStation and several other consoles with just a normal computer.
In fact, the software that allows you to play old or so-called retro games on your computer or mobile phone is called an emulator. Old console simulators are actually made by fans, and to date we have seen the release and launch of more than a hundred different simulators for each type of console; From arcades to even the latest consoles.
You need two things to play old games; Simulator and ROM. ROM is actually the original game file that fans extract from old cartridges and by changing their extensions allow the emulator to run on today's devices. But there are softwares that put many important emulators together and can be easily installed and used with a few clicks. One of these softwares is called RetroArch, which allows you to experience Atari and arcade games up to PSP and PlayStation One. In the continuation of the training to play old games on mobile and computer, we will explain how to download and install Retro Arc.
Learning to play old games on mobile and computer
Download Retro Arc Simulator and install COREs
In the first step, you must download the Retroark software from the official website or any other site. Go to the Retro Arc website and select the Download Stable option in the Download bar and run the software after the download process (about 90 MB) is complete.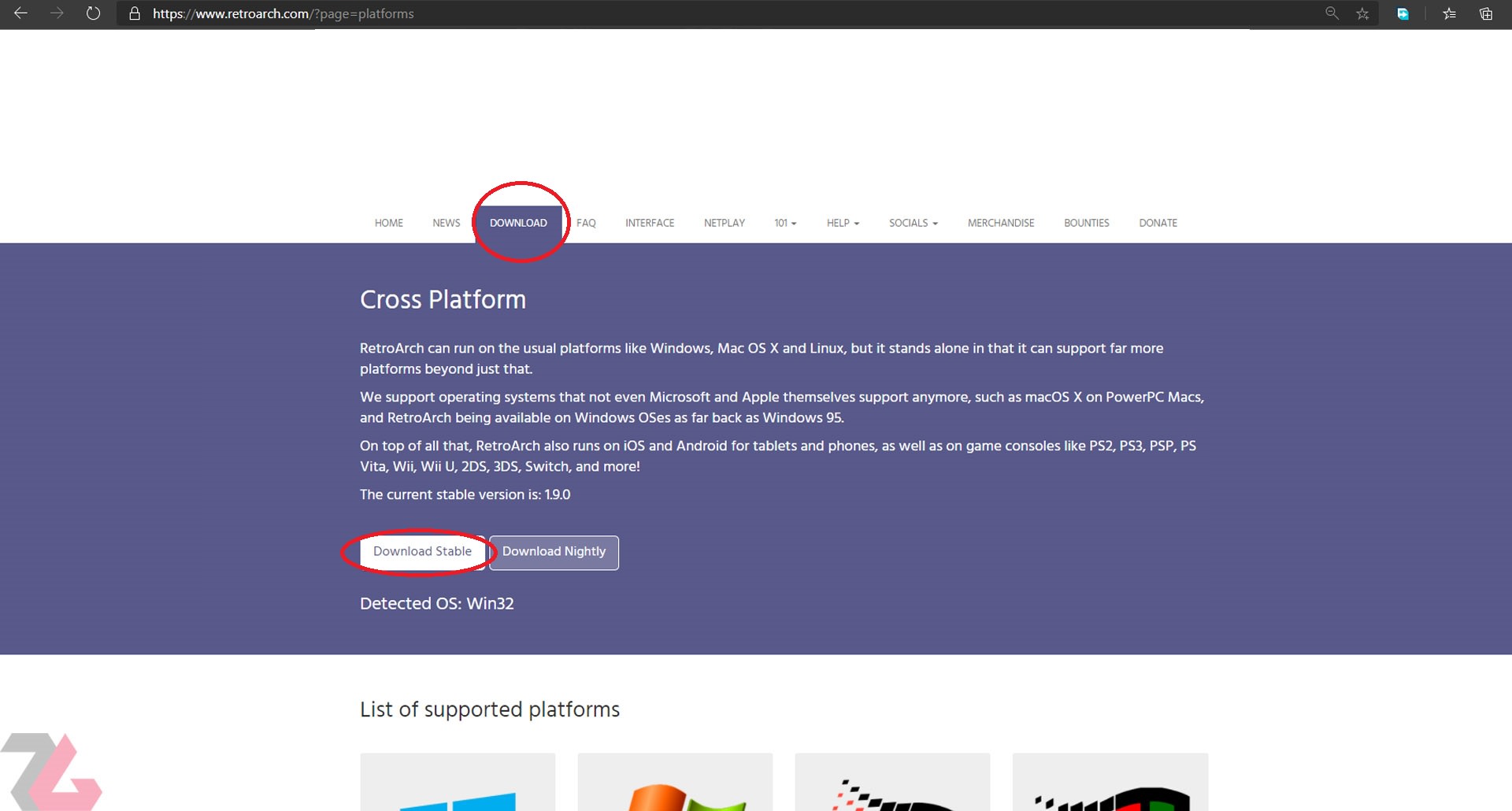 Note that you must use the IP change software once to download Retroark and its emulators. Retroark Simulator is actually a software that incorporates many of the original simulators. After opening the software, click on Load Core and select the Download Core option. Here is a list of all the simulators; From Arcade, Atari, Nintendo to PlayStation and PSP and other emulators.

In this section, all you have to do is select the platform you are interested in gaming experience. For example, if you want to play NES games or the works we know as micro, you have to download the Core of this platform. By scrolling, you can easily find Nintendo-NES / Famicom options with different emulators. By selecting these emulators or so-called cores, the software starts downloading it, which is also very small in size. Note that at this stage your IP change software must be active, otherwise the software will not be able to download blindly. Now your retroark is ready to run games or so-called ROMs.
Download ROMs (Games)
As mentioned above, RAMs are actually games files that fans extract from game cartridges or discs that run on emulators. There are several websites for downloading ROMs, some of which you can access by just searching for Download Roms on Google.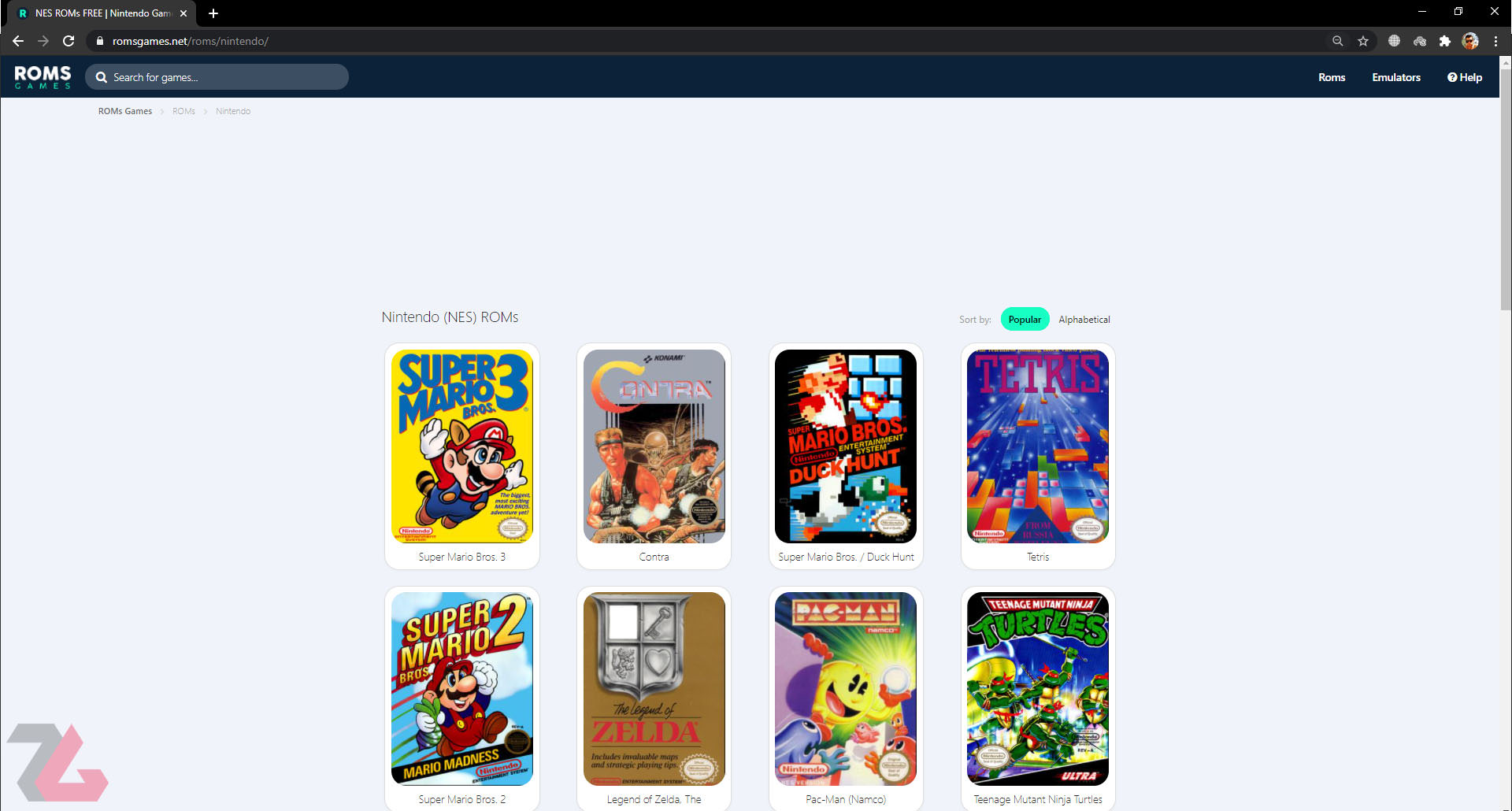 For example, the RomsGames.net website has many RAMs from old Nintendos to Supernaturals and Sega. Clicking on the Nintendo option will bring up a list of old NES and Famicom games on this site, for example you can click Contra and then select Save Game. Select the address of the folder where you want the games to be saved; Because you will need it later. The game file is downloaded with a volume of less than 100 KB.
Run games (ROM) on Retroark
After downloading the game file, which we chose to test Contra in this section for testing, now you have to go to Retroark software. Note that from this stage onwards, there is no need for IP change software and you can use the software without any problems. Now from the main menu, click Load Content and find the file you downloaded using the software browser. For example, if the file you want is in the Downloads folder, you can go to drive C next to Users and find the Download folder after selecting your computer name.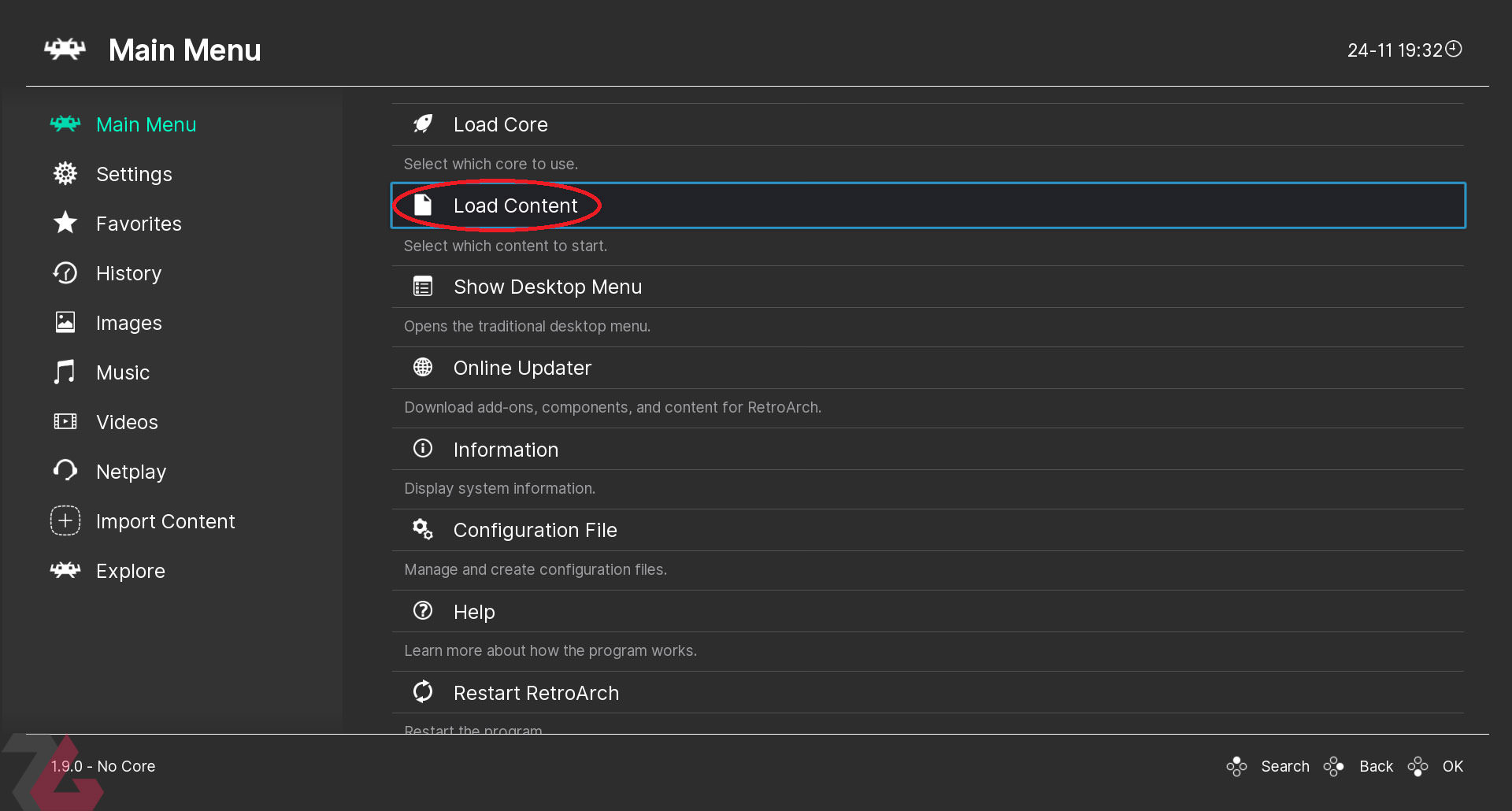 The file you downloaded should appear here. Retroark will be able to run frames even in Zip file format. Click Contra.zip and then select Load Archive. Here the cores you have downloaded will appear as a list. Many of the NES games you have downloaded are compatible with the COREs we have selected above. After selecting each of these blinds, the game is played. Retroark controllers are set to keyboard arrow keys by default. Use the Enter key to start and the Z and X keys to shoot and jump.
Help for other platforms and emulators
If you want to experience Sega games, PlayStation or any other platform, just follow the above methods. For example, if you want to experience the Sonic game from the Sega console, you have to download Core. So go to Load Core then Download Core. In this section, by scrolling, you must select the Sega – Mega Drive – Genesis option. Now you have to follow the game or ROM you want. The Freeroms website includes various and famous Sega games that you can easily find and download megadrive games. After downloading from the Load Content section, click and run the game from the address where you saved it.
You have to do exactly the same for the PS1. The blind to play PlayStation One games is Sony – PlayStation, which software has three different versions. It is recommended that you download all three versions of the Beetle PSX HW as well as the PSX and PCSX ReARMed. Like Sega, the Freeroms website features PlayStation One games. The PlayStation Games extension that runs easily on this emulator is called Bin. Download the game you want from this website and like other platforms in the Load Core section, find and click on the game from your memory.
Retroark Simulator has a similar structure on other platforms such as Android, iPhone and Mac. This means that you can easily download the games with the above methods and experience them on Retroark. You can download this software from Google Play or App Store and run Retroark after activating the IP change software. Then just select the emulator you want from Nintendo, Sega, etc. from the Load Core and Download Core section, and after downloading the games, run the games you have downloaded from the Load Content section.
How to change keys and experience games on multiple gamepads
In the main menu, go to the Settings section and click the Input option. Scroll to the bottom of the page to see Port 1 Controls. Port one is, as we say, category number one, and port two is for category two, and so can you define up to five controllers for the simulator. By clicking on port 1, you will see the main keys on the left and the keys that can be changed on the right. Select any of the keys you want to change, and by entering each key you can change its function and command. You can even connect the controller to your computer and define these settings on your controller by pressing the controller keys.
We hope this tutorial on playing old games on mobile and PC will help you Zomji users to easily experience old and memorable games. Let us know your comments as well as your questions.