Marvel Comics has shown how he got his current throne with the introduction of a new comic book series called Maestro: War and Pax.
Last week, Marvel released Episode 5 of the Maestro comic book series; The result of this comic mini-series, which was created by the creator of this character, Peter David, and finally told us the untold story of the central character. This version of the Hulk, which belongs to the future, found itself in a situation where it was in front of Hercules and other Marvel characters; It was along the way that he was to become the character of Maestro. Of course, this episode, although it ended that particular mini-series, did not make it the last time we will encounter this character; In fact, we did not only say goodbye to Maestro's character with this episode, but also found out in the final pages that another series with a focus on Maestro was to be released.
Marvel's next series, which is set to be released with a focus on Maestro, is called Maestro: War and Pax. The comic book series is scheduled to be published in early 2021. The storyline starts right where the previous series left off! The last page of episode 5 of the Maestro comic book series showed us this: "This mini-series is over, but never be afraid, true believer! There are still too many stories to tell, and now that Maestro has won the throne, he is not going anywhere. "Maestro: War and Pax will be released on January 20 by Javier Pina with Peter David."
Peter David commented on the series in an earlier statement: "I am delighted that 20 years after the creation of this character, Master's still captivates people so much that it made the first collection Achieve such great success from him; A success that led to the introduction and release of the sequel. "As long as people like to read the stories of this character, I will be happy to write stories and deliver them." In the continuation of this article, you can read the summary of the story that was published from the first three parts, and also see the pictures on the cover.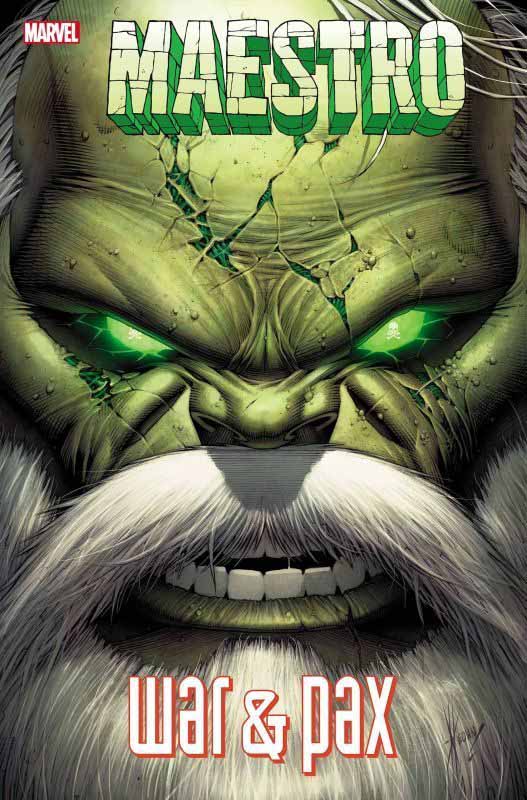 Synopsis of the first part of the Maestro: War and Pax comic book series:
"Peter David and Maestro are back in a whole new series." The man who was once known as the Hulk is now neither human nor the Hulk; Just call him Maestro! After the removal of the ancient ruler of dystopia, Maestro has made his prospects much bigger than before. Now is the time for the whole planet Earth to know only their true God! But Maestro is not the only one left immortal … and if he really wants to conquer the planet, he must face the most powerful creatures ever created! Peter David continues the same story that began decades ago in the legendary Future Imperfect. Published: January 20, 2021 (February 1) »
Synopsis of the second part:
"Maestro thought he was the greatest supernatural force left on the planet. But he is not the only magical creature in this vast land! The Pantheon sees everyone … including the Hulk, who is so powerful that he cannot be kept alive. Published: February 24, 2021 (March 26) »
Summary of the third part:
"The Pantheon has put Maestro on the brink of defeat and destruction … or so they think. But Maestro's real enemy is going to show his face … and no one is going to like the future he has planned. Published: March 24, 2021 (April 4, 1400) »