Discord is an attractive and practical application that has many uses; But the most important feature is the ability to make calls over the network. This feature can help users, especially gamers, to connect with others instantly. Various operating systems, including Android, Linux and Iowa, now support this platform, and it can be said that the number of users is increasing day by day. Discord developers have managed to add various capabilities to it. A report has recently been published in cyberspace announcing the addition of a new and useful feature to Discord.
Related articles:
According to recent reports, Discord Capability share. Provides a screen for smartphone users. In today's world where users are becoming more and more dependent on their phones and these devices are becoming more advanced, adding such a feature seems like a really smart move. Earlier this summer, the mobile version of Discord was able to reach its highest daily downloads. This means that many people in the world use this application.
The ability to share the screen means that you can not only play the screen, but also whatever you are watching at the moment for the audience on the channel. This means you can share and chat with everyone around the world from everything you watch, from tick-tock videos to live-stream twitch.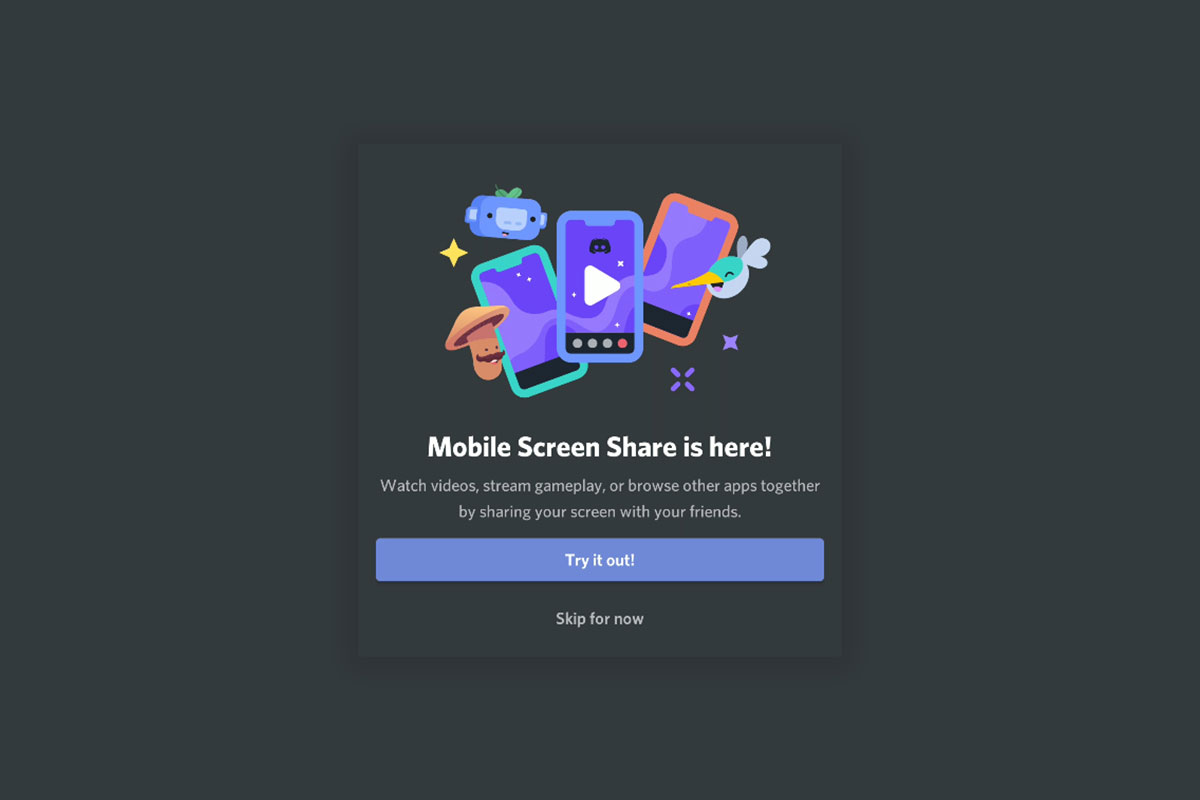 A new demo of this feature has been released, with which different people have published their experiences. Some users of this platform find its new feature astonishing and extraordinary. It seems that many people have been waiting for such a feature in Discord for a long time. Now that we are in the days of Corona and being away from other human beings is one of the most important things we should do, using such platforms to communicate with others has become a habit of many people. Having such updates can be very enjoyable for users and even increase the use of applications.
Features like screen sharing help users interact more in the virtual world and get to know more people. This helps them to get through these strange days more easily and think less about leaving home. Users can share different items with each other; Whether they want to show the Among Us game screen to others, or the latest photos they have taken with their new smartphone. The new Discord feature does this for them.
At present, it is good that it can make virtual communication with different people easier. In the days of the Corona virus outbreak, social networks and messengers have been the most helpful in connecting the most people, and as a result, their users have grown significantly.
What do you think about the latest Discord feature? Are you one of the users of this attractive platform?