Samsung was able to capture 73% of the clamshell phone market by 2020, selling more than two million models of products such as the Galaxy Z Fold 2. However, by 2021 the situation will change slightly; Because more and more companies are entering the clamshell phone market, such as Xiaomi and Oppo.
In 2021, Xiaomi seems to want to launch three clamshell smartphones, each with a different design. Basically, clamshell phones are divided into three categories in terms of design:
Folding out: It has only one screen that both sides of the screen are available to the user in any situation; Like the Huawei Mate X.
Folding inwards: In the folded mode, a small screen is provided to the user on one side of the device, and in the wide mode, the user will have access to a larger secondary screen; Like the Galaxy Z Fold 2
Folding phone with shell design: It has only one screen that the phone must be wide open to access; Like the Motorola Razor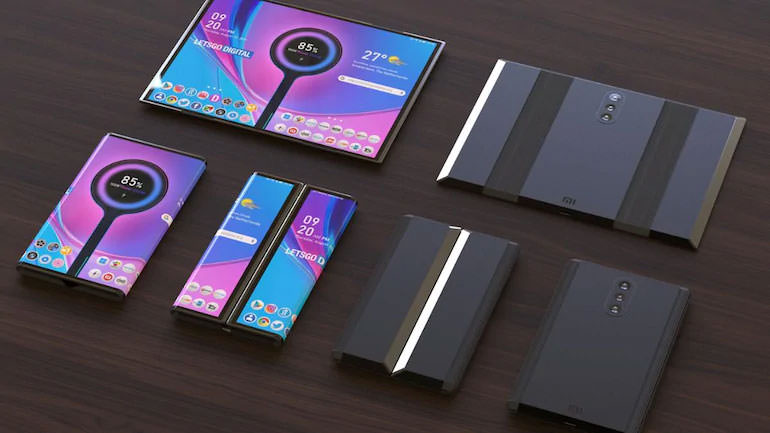 However, Xiaomi is not the only company to enter the clamshell market in 2021; Because there are rumors in cyberspace that Apple is also building a model of iPhone with a foldable screen. However, the available information is very limited and we do not even know what the design of the clamshell iPhone is and whether it will be released in 2021 or its release will be postponed to 2022.
Recently, Xiaomi filed patents depicting three models of clamshell designs. An important point in all three models was the use of a sliding mechanism for the selfie camera, which indicates that the body of the products Xiaomi is making is probably very thick.
Currently, many of Xiaomi's product specifications are in a state of ambiguity; But unlike Xiaomi's other patents, it can be said that the models in question are closer to reality.
Examining the reports, it can be said that revolutionary design is not seen in patents; But the simplicity of designing Xiaomi's future products will help the Chinese company realize the designs in the patents on paper, and launch three clamshell smartphones in different designs next year. Xiaomi is primarily known for offering low-cost products with powerful hardware, and it looks like it will have a positive impact on the clamshell market in 2021 with the introduction of its new products.